There's nothing new about the neutral colour palette, and it appears to be the natural choice in 2018. The worldwide movement towards eco-friendly living will continue to direct decor trends in the new year, with soft greys and earthy beiges at the forefront, complimented by raw materials and plenty of indoor foliage.
As in 2017, metallic accessories are brought to life by the addition of natural elements such as wood and stone - the combination of artificial and organic brings a sense of warmth, modernity and balance to the home. Concrete is an increasingly popular decor choice – from accents and accessories to flooring and fittings. The warmth of wood or leather compliment and soften the industrial/urban style, creating a homelier atmosphere. There is also a rising demand for blended materials – accessories and furniture that incorporate both wood and metal, or wood and marble for example. The pairings are aesthetically pleasing and interesting!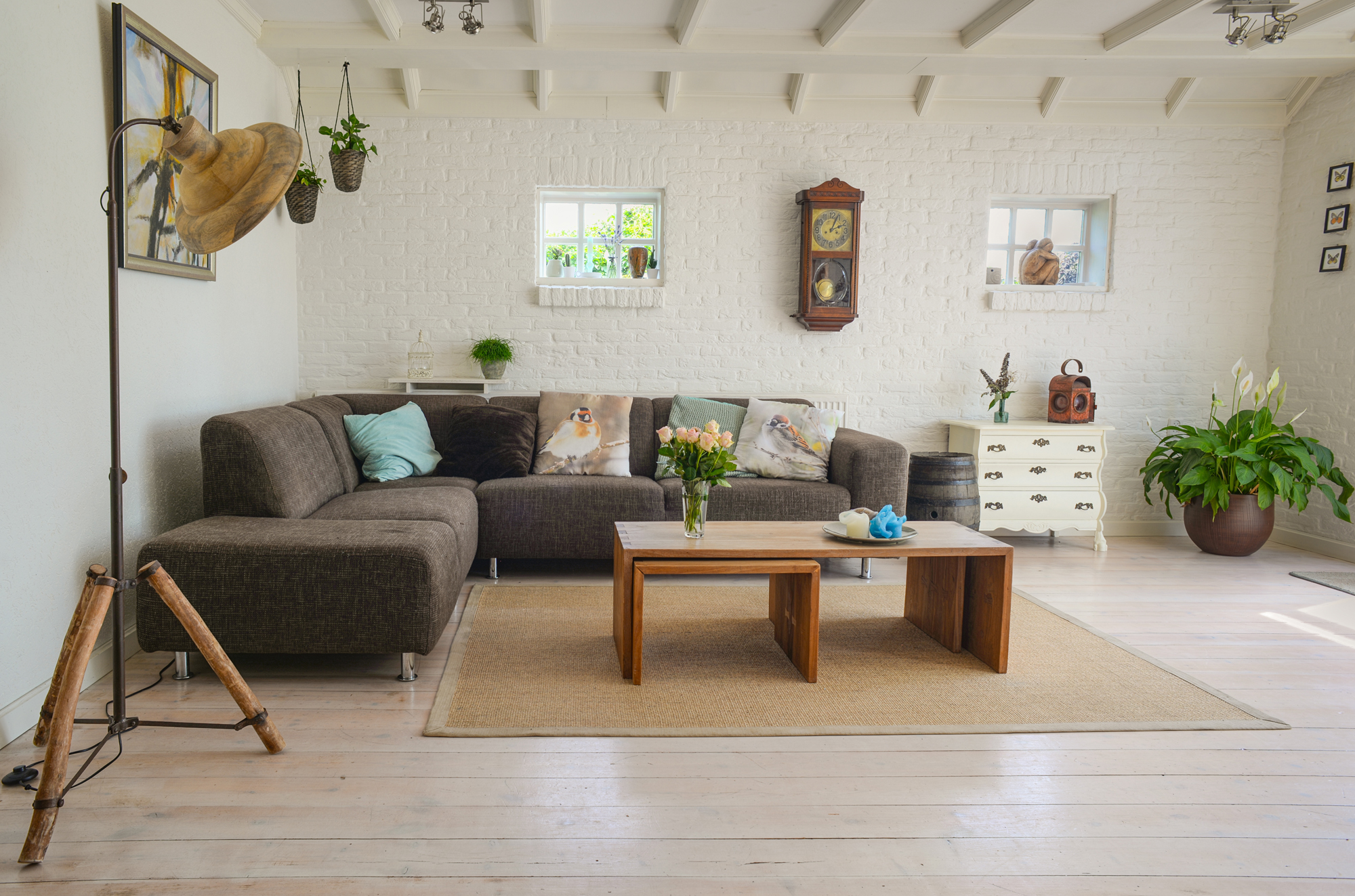 The addition of metallic embellishments - especially in the kitchen - are reminiscent of a simpler, less complicated time. Copper, tin and brushed gold evoke an old-world charm that is understated and elegant.
The theme of sustainable living and energy-efficiency is further emphasised through the strategic use of natural lighting and mirrors to brighten a living area. A growing concern for the environment the world over has sparked a movement toward clean- and green-living. This simple lifestyle seeks to distance itself from all things artificial – this includes lighting, as well as heating and cooling systems.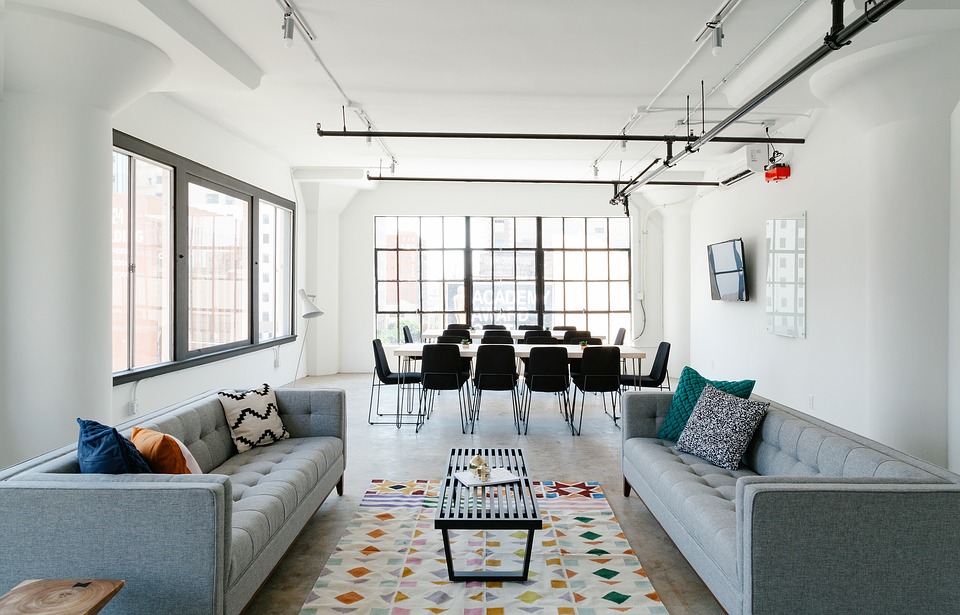 There is another reason for this trend, and it's predominantly seen in large homes with a minimal selection of furniture. It does appear that the minimalistic approach will take on a less structured look in 2018.The saying "less is more" applies here in that there are less furniture items filling a space, creating room and enabling the purchaser to spend more on each piece. The natural light and large open spaces highlight the value of each piece, presenting each one as a work of art. Additionally, dual-purpose furniture is becoming increasingly popular (as homes become smaller and furniture becomes more expensive). Nesting side tables are just one example of this space-saving style.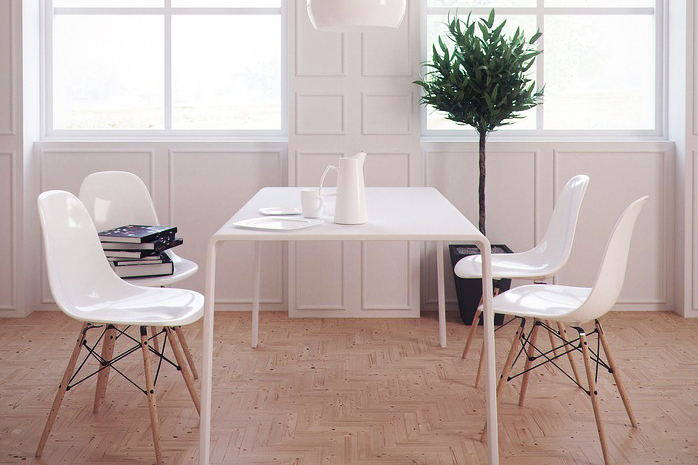 There is a continued appreciation for those fabrics and furnishings that appear hand-crafted or –designed. These furnishings evoke strong feelings of nostalgia and sentimentality. The more that can be reused or repurposed in an earth-friendly home, the better! In keeping with the organic tone, indoor plants and botanical wall art will continue throughout 2018. Plants are a simple way to bring the natural world indoors and serve as reminders - especially in an increasingly artificial and technological world - to appreciate the wonder of life and growth.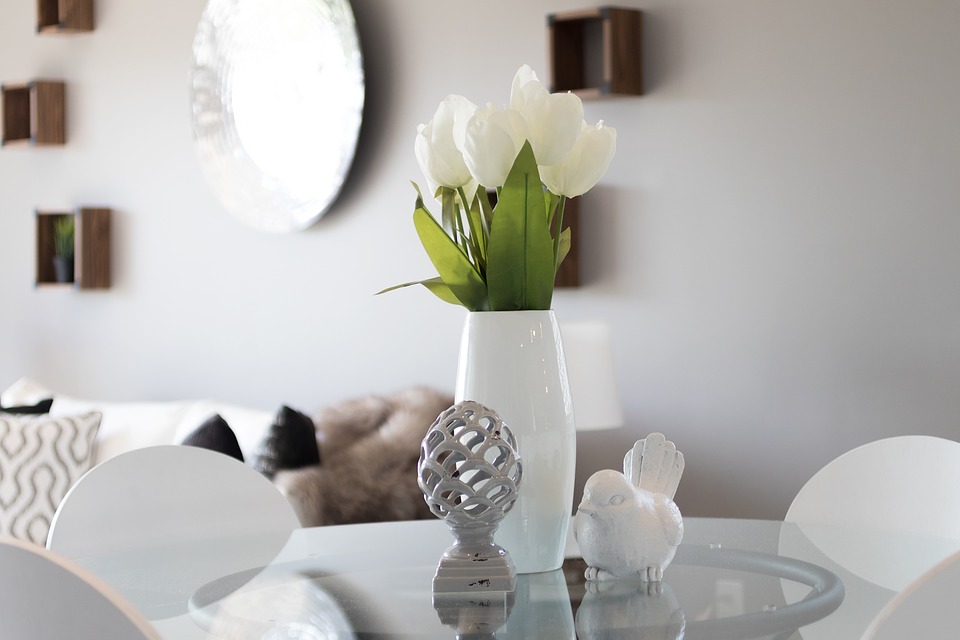 Black accents are making more of an appearance this next year, especially in contrast with a softer, lighter colour scheme. Rather than overwhelming, the colour states its solidity in nondescript accessories or small furniture pieces.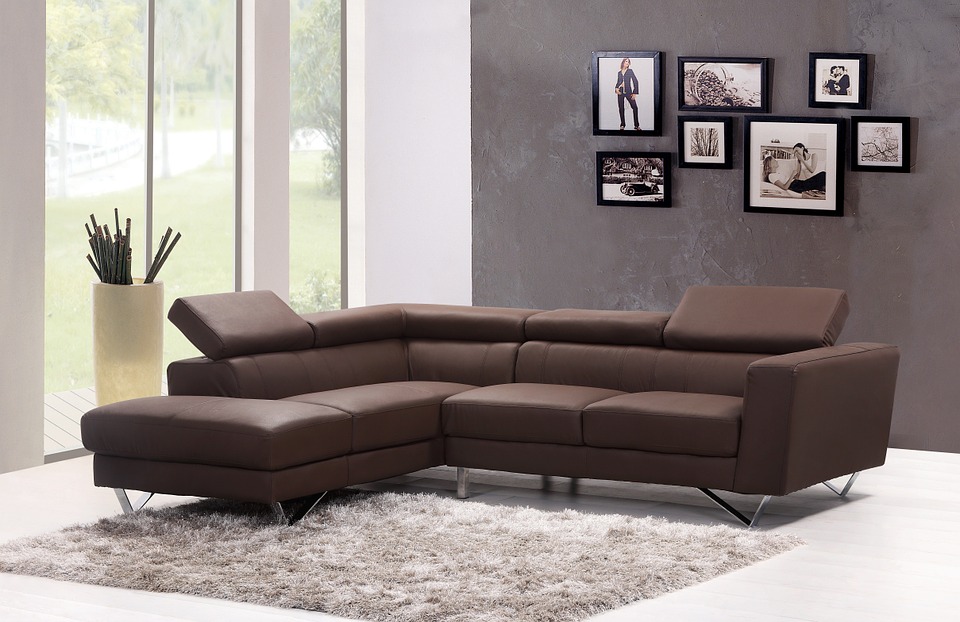 That said, colour specialists at Dulux Global Aesthetic Centre have launched their colour of the year for 2018, and Pictured Rocks is a perfect complement to the leading trends mentioned above. Pictured Rocks was selected for its versatility and compatibility with other popular colour schemes, and forms a warm, neutral backdrop to display well-selected furnishings in their best light.
The soft, lush pink is the embodiment of peace and calm. Picture Rocks is grounded by shades of earthy clay or terracotta, or creates a sense of tranquillity when paired with darker blues and marble grays. In the same breath, the soft pink is energised by vibrant greens and yellows. From arm chairs and scatter cushions in the living room to vases and other accessories in the dining areas, colour in any form brings life and energy.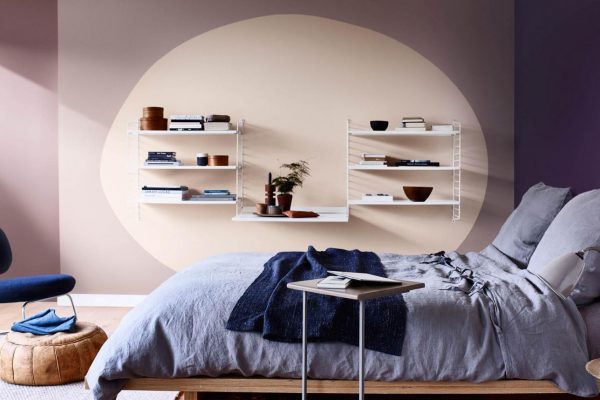 There is less focus on sticking to a particular colour palette, and more focus on allowing the different hues to blend seamlessly and organically.
Colour Experts recommend pairing Pictured Rocks with rich textures such as leather and wood, and subtle metallic accents. Plush, shaggy rugs, scatter cushions and throws enhance the comfort and warmth of this unique colour – a clear indication as to why it was chosen as the colour of the year.